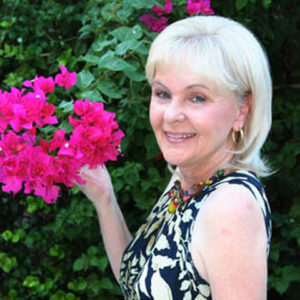 It's not the number of people that we meet, but rather the number of hearts we touch that really matters. This is the approach that I take in all my designs. When I first started to turn my negative thoughts and world into a more positive one, I would write a positive thought or saying on a post-it-note and stick it to my computer monitor or on the wall around my computer. I called these my "little reminders" to help me stay in a positive frame of mind. One day I suddenly realized that I was surrounded by a sea of post-it-notes and it was all becoming just a blur. That is when I had the idea of combining my art with my "little reminders". It felt like a perfect marriage of both my art and words.
Yet, still I wasn't seeing my "little reminders" as much as I wanted to. So, I started creating physical products that I used every day. I had a keychain that reminded me to "Believe" and I had a mousepad that reminded me "One day, One step at a time". Slowly, little by little, I started creating a collection of actual physical products which in turn created a positive environment around myself. Over time as my collection of products grew larger and larger I began to feel a little selfish. I had created a positive environment for myself and I knew it was time share it with the rest of the world. That is when I started offering my products to others. About the same time manufacturers started licensing my art for their products.
Whether it is just following me on a social network or through collecting my products, it is my desire that I can help others to build their own personal positive environment and then together we can all build a more positive world.
AFFIRMING A POSITIVE LIFE
STATIONERY AND PRODUCT MOCKUPS