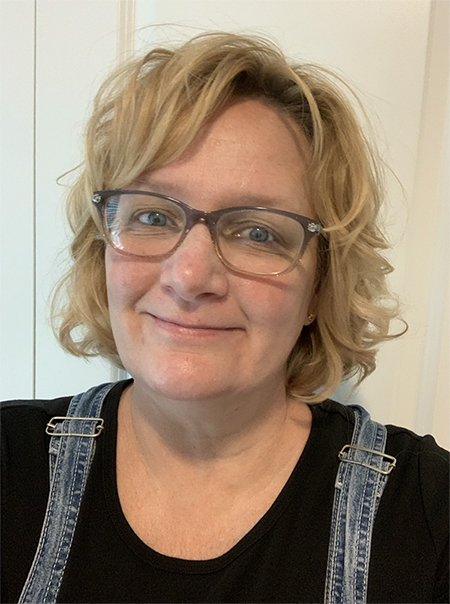 Based just outside of Dallas, Texas Shelley Brant, who designs under the name Figgy Pudding Designs, has been creating whimsical works of art for product application for the last 20 years. Equal parts product designer, illustrator and crafter, Shelley aspires to create images that make every holiday and celebration a little bit brighter.
With a background as an in-house designer for a mass market retailer and in a number of different positions working with manufacturers she has developed a keen understanding of the customer. Highly prolific and easy to work with, Figgy Pudding Designs has a solid history of making art that sells product.
Shelley is inspired by seasonal decor, mid-century illustration, joyful color palettes and all things Santa Claus. In her free time Shelley enjoys boating, swimming, crafting and spending time with her husband, daughter and two pug dogs.