---
SCROLL DOWN TO SEE A SAMPLING OF EACH ARTIST'S WORK.
---
BARKLEY & WAGZ™
Barkley & Wagz is a new brand created by Julie Bluét . Coming from a family of dog lovers Julie knew this brand was a natural progression for her. Being surrounded by her own"mutts" she was inspired to capture their character in her own whimsical style. It all began with Nutmeg and Lily her two Yorkies who found their place in a variety of Julie's products like stationery and wall art. Once Eli, their mischievous German Shorthaired Pointer joined the family the creative wheels were definitely in full motion. From there family and friends were quick to request that their mutts find a place in the creative line up.
As the designs evolved it was evident that they all needed a place of their own so the brand Barkley & Wagz™ was created. The collection as it stands today is full of color, character and whimsy. Julie has a large portfolio of colorful motifs that are a perfect compliment to this line and provide an avenue for success.
---
[maxbutton id="1″ url="https://artsdg.com/wp-content/uploads/2017/01/17BWBrandBook-1.pdf" text="Access Barkley and Wagz™ Brand Book" ]
---
DEBI PAYNE
Art is in me and I am in my art! At the age of 12, I stood in the public library looking at the wall that seemed to reach to the sky, looking at my first painting that was on public display. At that young age and in that very moment I knew in my heart and my mind that this is exactly what I wanted for the rest of my life. Like most kids we have all had dreams of becoming "this" or "that" and for many the "this" and "that" would change from day to day. For me, I probably had moments of wanting to be "this" or "that", but it never lasted very long because for me, there is only one thing that I really wanted to be my entire life and that is to be an artist! I have had a passion for art my entire life and that passion is just as strong today as it was when I was 12 years old. My mother talks about when I was a child I would wake up in the morning as if I was in a brand new world and it was a world all my own. I guess there are just some things that we never outgrow. Even now I wake up in the mornings and I can't wait to get into my studio and start creating "my world".
I enjoy creating paintings that consist of bold and bright colors and are whimsical in nature. Although I try to broaden my horizons and try new things with my techniques and subject matters, I usually end up back with my bold, bright colors and whimsical themes. So, take your time and look around at my art. I hope you enjoy looking at it as much as I enjoyed creating it!
---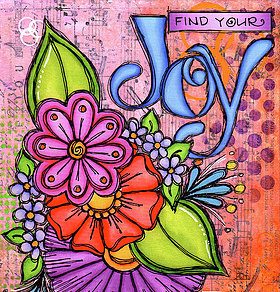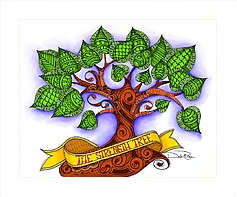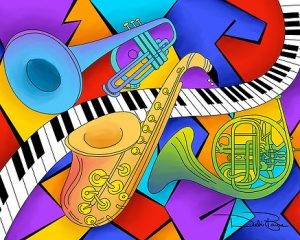 [maxbutton id="2″ url="https://artsdg.com/wp-content/uploads/2018/01/tearsheets/DPD Look Book LR.pdf" text="Access Debi Payne Look Book" ]
---
DEBRA CAREY
As a wildlife illustrator and writer since 1998, Debra brings nature to life by highlighting, in breathtaking detail the magic of plants and animals. Four years of certification and master studies has developed her art, resulting in fine draftsmanship and a thorough understanding of the subject matter. Her illustration and graphic design is commissioned through corporate, private and licensing assignments. Carey is an advocate for nature conservation and the empowerment of a new generation of illustrators.
---
[maxbutton id="2″ url="https://artsdg.com/wp-content/uploads/2018/01/tearsheets/Tear Sheets-DC.jpg" text="Access Debra Carey Tear Sheet" ]
---
EMMA LEACH
From a very early age my bedroom was a little den of creativity, constantly littered with paper, paints, pencils and craft things. It was very difficult to keep tidy, much to the annoyance of my mother! I went on to study Graphic Design at Stafford College for 3 years and then another 2 years, also in Graphic Design at Loughborough University. After leaving University I worked for an embroidery company in Leicestershire designing appliqué for children's and adults sweatshirts and then from the late 90's I starting working freelance in the Greeting Card industry. I have had much success and my work has been published on a variety of products including Gift Bags, Boxes, Greeting Cards, Advent Calendars, Tableware, Napkins, etc and in 2011 I starting illustrating Children's picture books. I live in Cheltenham in the UK where I rent a small office to work from in a beautiful old regency building. I like to find unusual materials to work on to create different effects and looks. I adore my job and couldn't imagine doing anything else.
---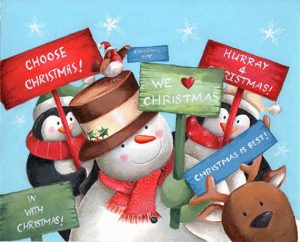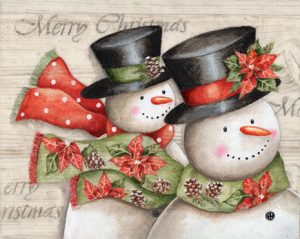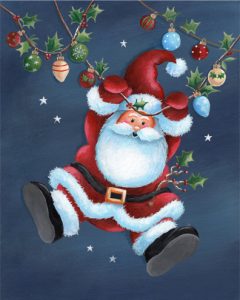 [maxbutton id="2″ url="https://artsdg.com/wp-content/uploads/2018/01/tearsheets/ADG EML Tear Sheets.pdf" text="Access Emma Leach Tear Sheets" ]
---
JENNIFER PARKER DESIGNS
Jennifer Parker is an innovative graphic and mixed media artist from Mill Valley, California. For more than a decade, she has been an art director and designer for distinguished gift industry leaders, and is one of the early pioneers in vintage paper product design. Jennifer was honored to design with John Grossman's Collection of Antique Image's, one of the largest unique "ephemera" collections in the world. Under his guidance, Jennifer developed the foundations of her niche style of collage. Her extensive knowledge of Victorian imagery, coupled with a mastery of digital skills, sets Jennifer's signature layered style apart in paper product design.
"Many of my designs are inspired by personal stories. I weave a passion for travel, life experiences, and spirituality into my art. My resources include copyright-free images, natural or found objects, ephemera artwork that I've purchased while traveling abroad or at antique paper shows in the US. I also incorporate my own photographs of rustic walls, doors, and wood for backgrounds. I love texture, depth and details. When appropriate, I add an empowering message to complete the design tapestry".
---
[maxbutton id="2″ url="https://artsdg.com/wp-content/uploads/2018/01/tearsheets/ADG JPD Tear Sheets.pdf" text="Access Jennifer Parker Designs Tear Sheets" ]
---
JOY ALLEN
Joy began illustrating picture books in 1997 after a long career in graphic design. Joy's unique style helped her gain immediate acceptance in the highly competitive children's book market with over 40 publications in mass market, trade, education, religious, early readers, and picture books.
Joy illustrated the early reader books from Hopscotch Hill School™, American Girl's new line of dolls, books, and classroom-themed play sets for girls ages 4 to 6. The Hopscotch Hill School line is an Oppenheim Toy Portfolio® Platinum Award® winner. Joy's Baby Signs book written and illustrated by Joy has been recently featured on Oprah's Children's Book List. She is also the currently illustrator of the very popular Cam Jansen series. She has also been featured on The Today Show, and the New York Times and has received several awards including the Excellence in Media Silver Angel Award.
---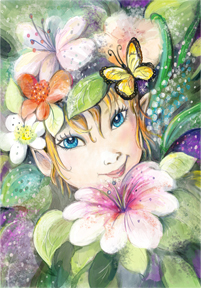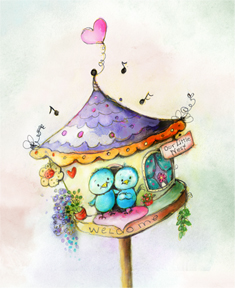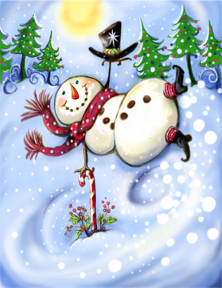 [maxbutton id="2″ url="https://artsdg.com/wp-content/uploads/2018/01/tearsheets/Tear Sheets-JA.jpg" text="Access Joy Allen Tear Sheet" ]
---
JULIE BLUÉT
The design studio of Julie Bluét is the culmination of a lifelong journey of creativity. Julie inherited artistic talent from her grandfather who was a muralist and her mother who sketched portraits and was an amazing seamstress. As a child she found herself peering over her brother's shoulder as he created magnificent pieces of art in pastels. Growing up Julie always found ways to use her own artistic talent pouring her heart into her work. Later, she worked as a freelance graphic designer and artist while raising six beautiful children with her husband, Dave. Treasured memories from each of the children have inspired the Julie Bluét signature collection that features her original designs including one of a kind motifs, darling animal characters and whimsical designs bursting with color.
Julie's body of work has grown and now includes the Barkley & Wagz™ collection, a brand that is illustrative of the personality that each breed of dog defines. Her own mutts Nutmeg, Lily and Eli make their appearance in each of the product collections as colorful depictions marked with her signature style. All of these furry friends inspire an added appreciation of the infinite loyalty and unique identity that makes a dog man's best friend.
Since 2010, Julie has worked as a licensed artist creating designs for companies in a variety of industries. Her work has appeared on fabric, stationery, home decor, wall art and gift products. Her entire collection is infused with Julie's love for illustration, color and design.
---
[maxbutton id="2″ url="https://artsdg.com/wp-content/uploads/2018/01/tearsheets/ADG JB Tear Sheets.pdf" text="Access Julie Bluét Tear Sheets" ]
---
MEGAN DUNAGAN
Megan is an illustrator and pattern designer specializing in feminine, fun, and perfectly imperfect artwork that will make you smile. She's been creative her whole life, graduating to computers in the early 90s when she began using digital programs to modify her artwork. Formally schooled in photography, she fell into the world of textiles as a designer; that led to a whirlwind 10 years with two major fabric design companies in Los Angeles, CA. In 2014, she started working as a freelance illustrator and has had success with Greeting Cards, Cloth Diapers, Editorial, and Photo Cards.
Though a native Southern Californian, she maintains that an slow, analog life is best for the soul – she's since moved to a (much) smaller town on the Space Coast in Florida where she makes a home with her engineer and a ground-dweller of a cat, Ripley. In her free time she enjoys watching the BBC, traveling, and eating (lots of) garlic bread.
---
[maxbutton id="2″ url="https://artsdg.com/wp-content/uploads/2018/01/tearsheets/ADG MD Tear Sheets.pdf" text="Access Megan Dunagan Tear Sheets" ]
---
MICHAEL SHELTON
Michael has been as artist as long as he can remember. He likes to experience a broad range of styles and product markets.
As an artist, an art director, and freelancer, Michael let's his designs speak for him. Talented in a wide array of styles and mediums including graphic, realistic, photographic and cartoon. Michael is the type of artist let's the client's style come through rather than his own.
---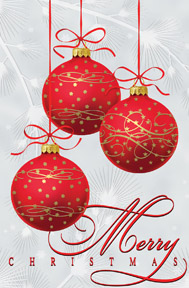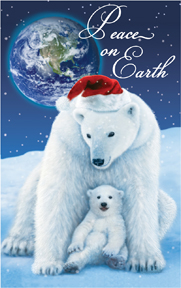 [maxbutton id="2″ url="https://artsdg.com/wp-content/uploads/2018/01/tearsheets/Tear Sheets-MS.jpg" text="Access Michael Shelton Tear Sheet" ]
---
VICKI SCHREINER
Although Vicki has worn many hats throughout her career, her passion has always been for the artwork, "Delightful images dance through my head day and night. The fun part is being able to bring these images to life and watch them grow into a finished product for people to use and enjoy!".
Vicki's artwork and characters grace the walls of her studio and never fail to inspire and generate exciting new ideas. Especially her delightful BaZooples® animals (Baby Zoo People — because animals are people too.); Gertrude the sweet giraffe, Zach the lazy zebra, Elsie the bashful elephant who loves to give big snuggly hugs, and many more.
---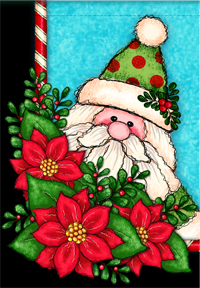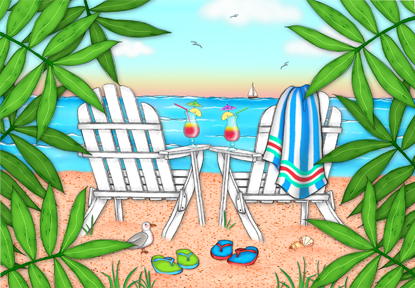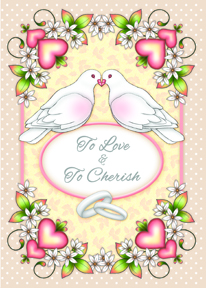 [maxbutton id="2″ url="https://artsdg.com/wp-content/uploads/2018/01/tearsheets/ADG VS Tear Sheets.pdf" text="Access Vicki Schreiner Tear Sheets" ]
---
Save
Save
Save
Save
Save
Save
Save
Save
Save
Save
Save
Save
Save
Save
Save
Save
Save
Save
Save
Save
Save
Save
Save
Save
Save
Save
Save
Save
Save
Save
Save
Save